---
Welcome, new user. Please log in or register.
Darksoll Mon 28 Feb 05, 09:20
you can download my game binary from:
http://www.geocities.com/wkrax87
Kaitlyn Mon 28 Feb 05, 09:17
You can download my final work in a few other formats than what's on this site:
http://www.playingwithyarn.net/share/cware-w32.zip - Windows 32 binary (comes with all the DLLs you need to run the program).
http://www.playingwithyarn.net/share/cware-linux-bin.tar.gz - Linux binaries (x586).
http://www.playingwithyarn.net/share/cware-easy-build.tar.gz - It really isn't easy to build with this, but it gives better instructions of how to do it. All the directories are in tact. You just need to copy alfont and fmod libraries and headers into the 2 corresponding folders. =) Plus it comes with a linux makefile (my original submission didn't).
Here's a screenshot of me running the linux port.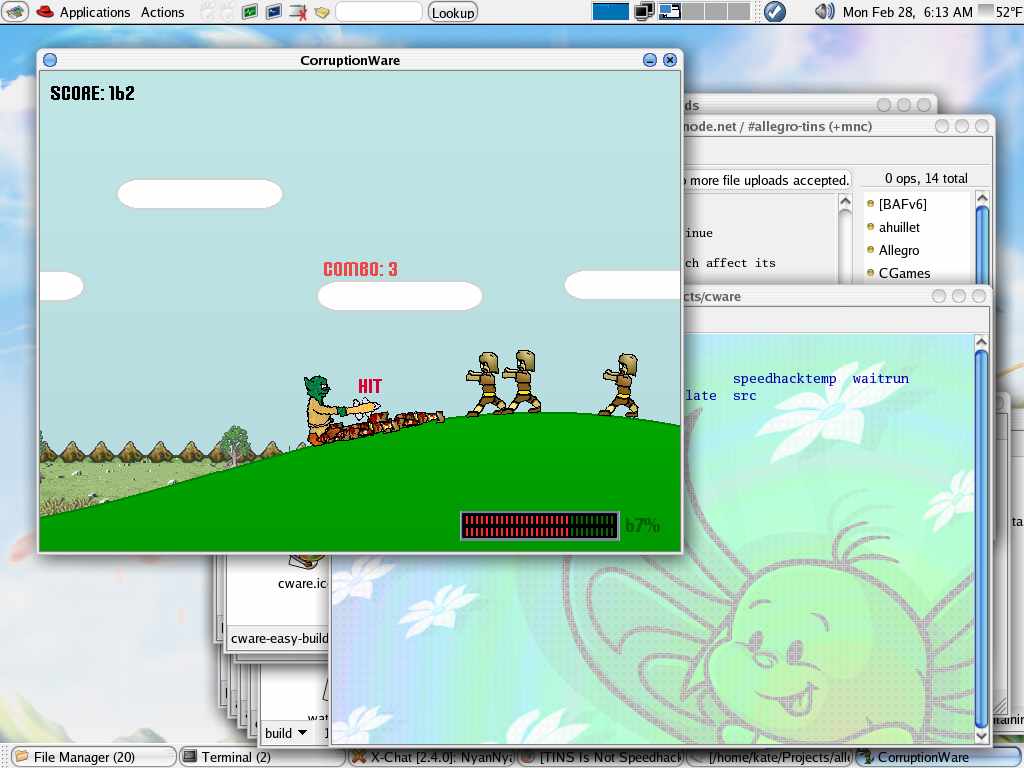 markr Mon 28 Feb 05, 08:38
This is an erratum:
TO anybody who's downloaded my entry, I accidentally shipped the unlock file with my entry. This means that the item you have to unlock, will ALREADY be unlocked. Please delete unlock.txt immediately
Mark
Steve Mon 28 Feb 05, 08:19
Some notes to those who download my entry: 1. Create a directory called "obj" in the same location as the source files. The makefile requires this and i forgot to include it. 2. Some old versions of the library don't have set_clip_rect. This in fact is not needed and can be commented out. It was needed before I implemented a buffering system. 3. There was a lot more to do, but I didn't have enough time. There are a few incorrect state changes with the ghosts and they can't seem to get all the way home. There are no trolls, sine waves or things to unlock. I needed another day for this :(. Expect to see an updated version on allegro.cc soon. You'll notice that it's not very different from pac-man; more of a copy than a parody you might say. That's because I spent all my time getting the fundamental stuff to work before implementing the parody layer. It was going to get quite gory, what with all that particle blood! Well that was the most extreme coding session to date. I look forward to the next one.... Steve++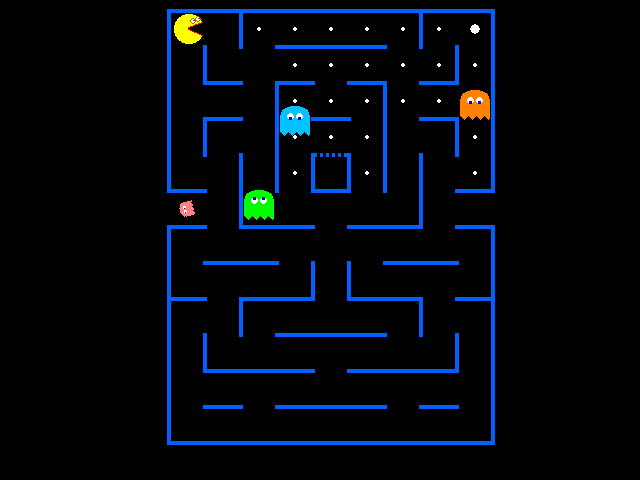 RedState2 Mon 28 Feb 05, 08:16
Talk about a comedy of errors, and I don't mean bugs either!
Well, I won't be loading up mine....I still have to replace all the improv graphics with the final ones. - You mean to tell me that blob is a troll??!! -
Beyond that however...look forward to showing the result on my website...
Later
-RedState
DekuTree64 Mon 28 Feb 05, 07:21
Err, how is it that we upload these things? I'm a couple minutes late, but I hope it's still ok to submit. Here's a screen of the final version...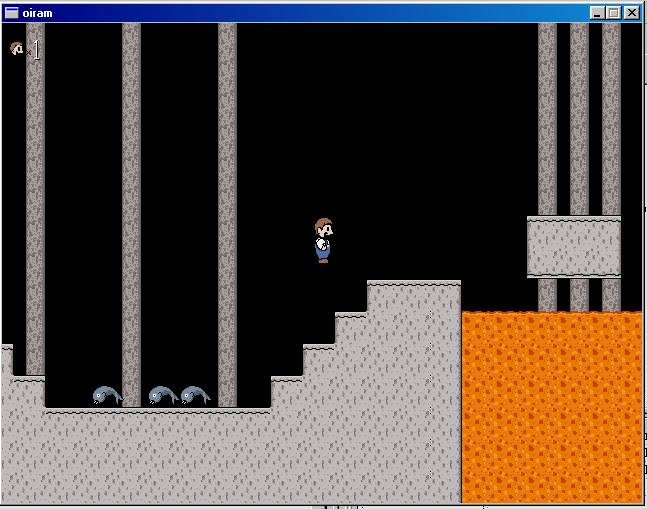 Giddy Mon 28 Feb 05, 07:14
Buuuhuuu I didn't make it, but it was great fun nevertheless. Maybe I will finish it next weekend. Looking forward to playing the entries from those who made it.

amarillion Mon 28 Feb 05, 07:06
I've finally uploaded my entry. You can grab a binary version here: www.helixsoft.nl/downloads/xelda_win_bin.zip. ----- And here is a final screenshot: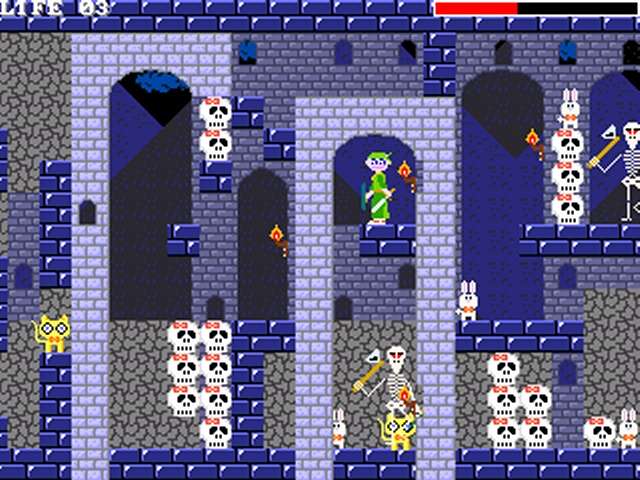 markr Mon 28 Feb 05, 06:53
Submitted. With about 20 mins to spare and 4.5k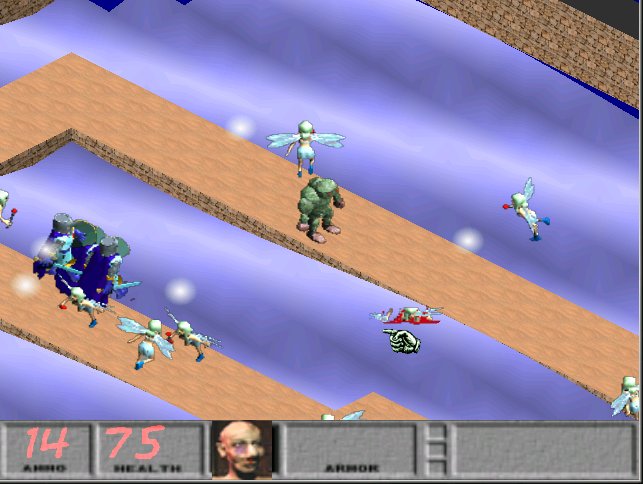 jotti Mon 28 Feb 05, 06:38
Quote: It was great fun, but too much to do so little time
I 2nd that. Nevertheless there's no need to change the concept. There are other compos coming up with more time to code. I'm happy to have a new game development going on, which I wouldn't have had without TINS. I might even finish it, too, and put it on a.cc.

ArchMageZeratuL Mon 28 Feb 05, 06:12
I've uploaded a release candidate to my site: http://zeratul.cellosoft.com/lots.php. Will be in uploads page here as soon as I make sure it's done.
jorram Mon 28 Feb 05, 06:02
And this is the on you get when you finish the game. Not much, but bleh.